Highlights from the Brisbane Truck Show
26 May 2023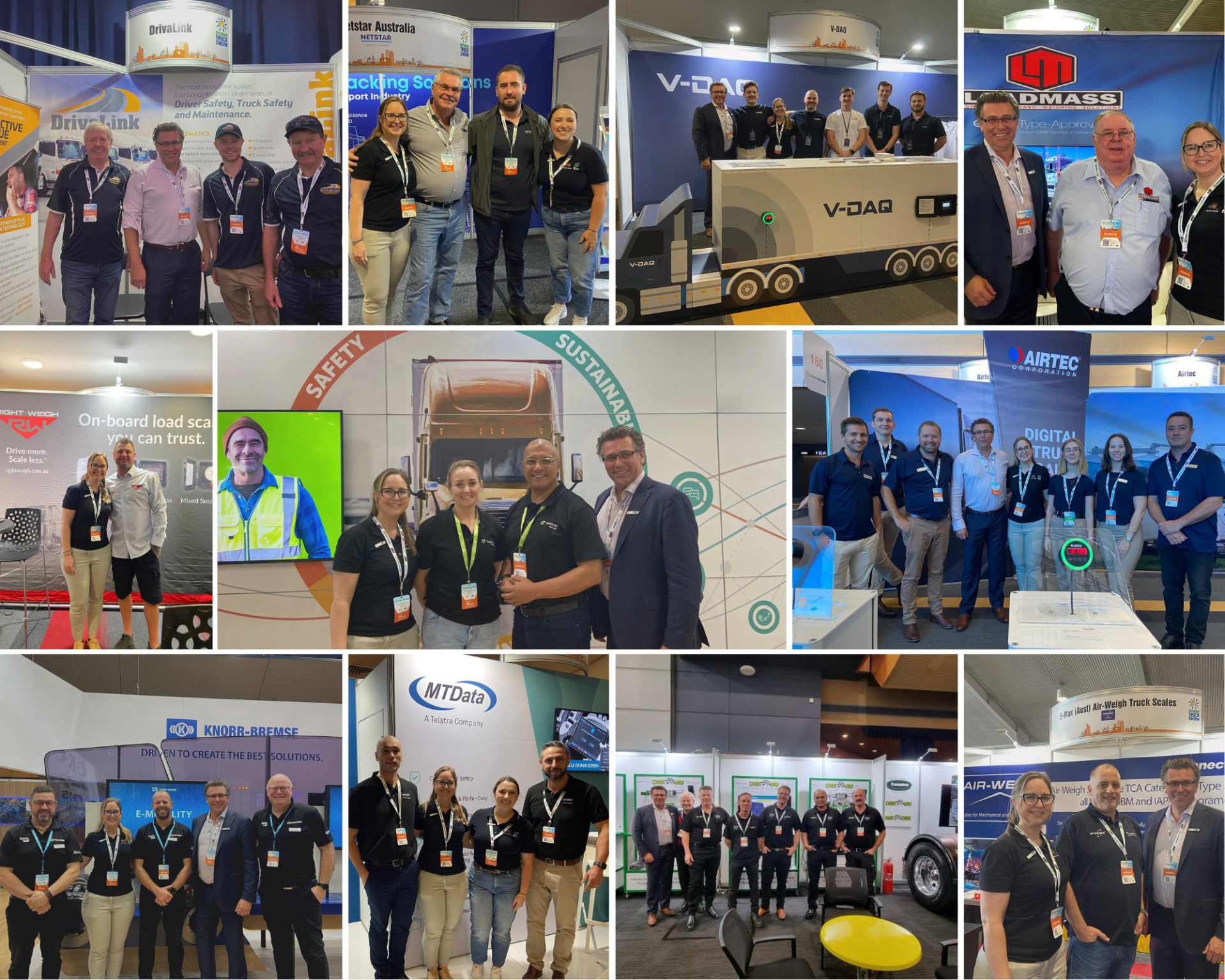 Transport Certification Australia (TCA) attended the Brisbane Truck Show 2023 on 18-21 May, which this year received a record turnout from the heavy vehicle and road freight industries.
It was particularly pleasing to see so many technology providers and suppliers recognised through the National Telematics Framework (NTF) at the Brisbane Truck Show and supporting the needs of the Australian transport industry.
A key area of interest for many was Smart On-Board Mass (OBM), and what's required by transport operators to satisfy requirements in Tasmania, Victoria, New South Wales and Queensland.
Show-goers were able to speak directly with five Smart OBM suppliers at the show, who offered different technologies to satisfy the needs of different users.
With an increased number of technology providers now participating in the NTF, coupled with the roll-out of new telematics schemes being activated across the country, TCA plays a key role in providing transport operators with easy-to-understand information and advice.
Each Certified Application Service Provider has pairing approvals with one or more Smart On-Board Mass (OBM) supplier.
More information on the existing pairings between type-approved telematics devices and Smart OBM systems is available here.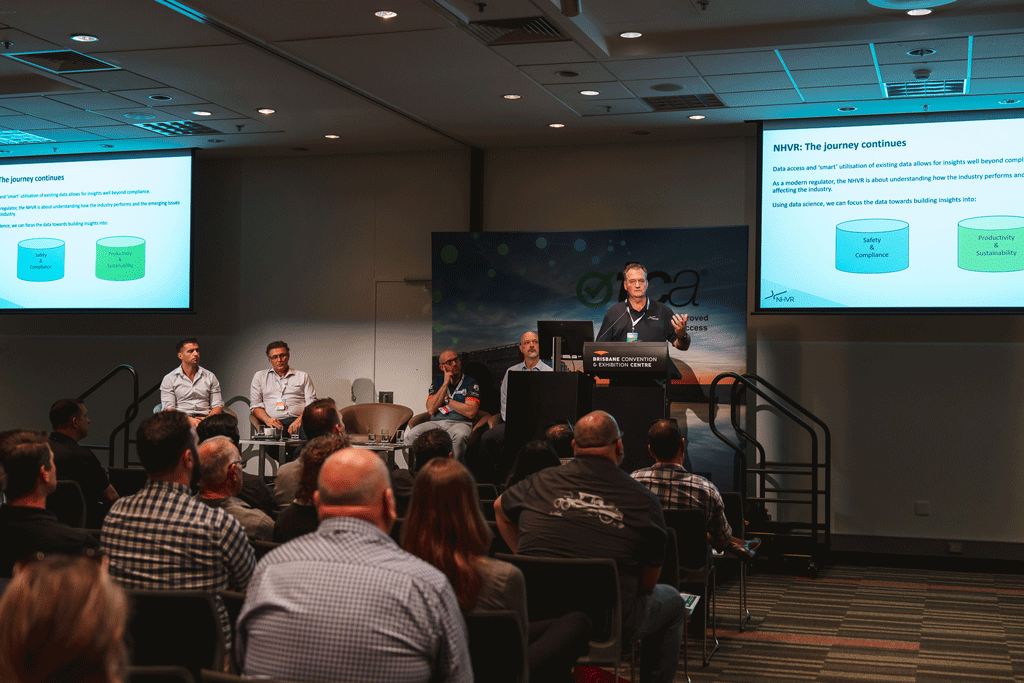 What's New in Telematics?
TCA joined hands with Heavy Vehicle Industry Australia (HVIA) to host a series of information sessions called "What's New in Telematics?" at the Brisbane Truck Show.

These sessions were targeted to provide relevant information to heavy vehicle operators, drivers and fleet managers about recent and emerging developments in telematics.

The speakers at the forums included Gavin Hill and John Gordon from TCA, Greg Forbes and Adam Ritzinger from HVIA, Wayne Dale from the National Heavy Vehicle Regulator and David McIntosh from Telstra.

The speakers used the opportunity to shed light on some of the pressing questions in the industry, such as: "Are all telematics devices the same? Why does my Smart OBM need to be paired with a certified ASP? What is the telematics data collected from my vehicle used for? What will happen when the 3G network closes down in June 2024?"
The great turnout and the active engagements from participants indicates appetite within the industry to learn more about telematics and data, and how digital technologies are now a critical dimension of modern heavy vehicle operations.

Presentation slides and recording from the sessions are available here.