Overview
Our Telematics Analytics Platform (TAP) is a secure portal for authorised users.
At TCA we work with stakeholders to give them access to core analysis and reporting through data analytics as part of the National Telematics Framework.
Through TAP, we support authorities, including road managers and policy makers, with secure access to telematics data for improved road safety, transport efficiency, freight productivity, asset management and sustainability.
TAP is currently in use for data analytics on the Intelligent Access Program (IAP), Telematics Monitoring Application (TMA) and Road Infrastructure Monitoring application (RIM).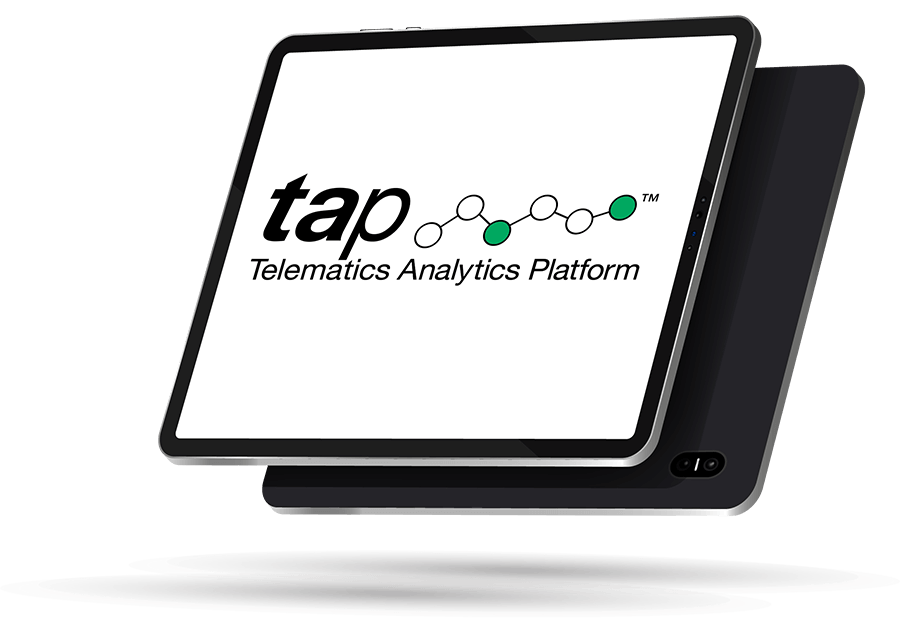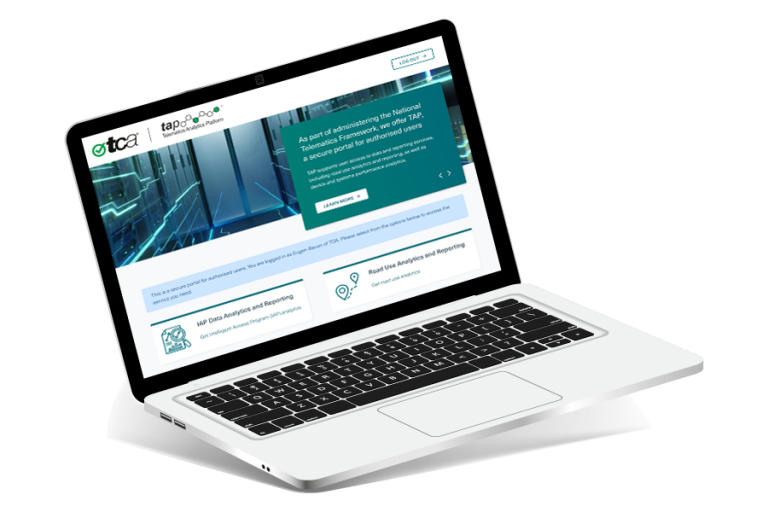 What you need to know about TAP
TAP is a national service that supports the use of telematics applications administered within the National Telematics Framework.
TAP consists of a secure portal and services available to TCA's members and road managers.
TCA can grant access to de-identified and aggregated road usage information to local government road managers on request by the state authority.
Common analytical reports or views available in TAP include:
Journey counts of participating vehicles by road name in each local government
Average speed for each road
Journeys on all roads in each local government area
Journeys on each road (by name)
Journeys by vehicle category/cluster.
In jurisdictions where additional information on bridges or other infrastructure is available to TCA, additional analysis in TAP may include:
Journeys across specified infrastructure (such as bridges and culverts)
Number of unique vehicles using each structure
Average speed on each structure.
Where does the data in TAP come from?
TCA can provide a single point of access to data reports and analysis within applications and schemes, as agreed with transport operators and certified service providers.
Consent arrangements and scheme requirements are designed to meet the relevant needs of scheme owners or managers, usually the National Heavy Vehicle Regulator (NHVR) or state road managers.
Figure 1 shows how entities can efficiently operate under the National Telematics Framework to meet levels of assurance and safeguards.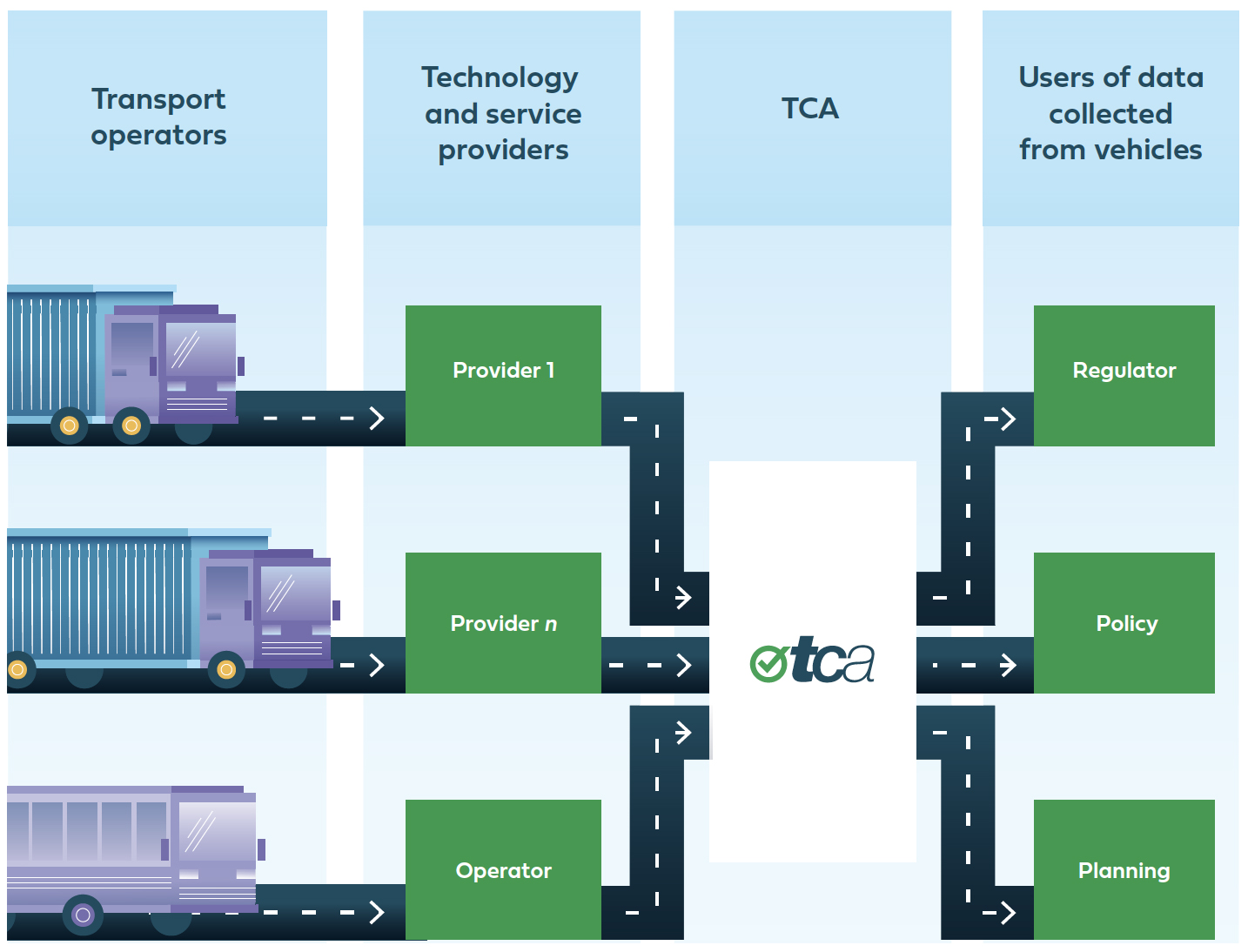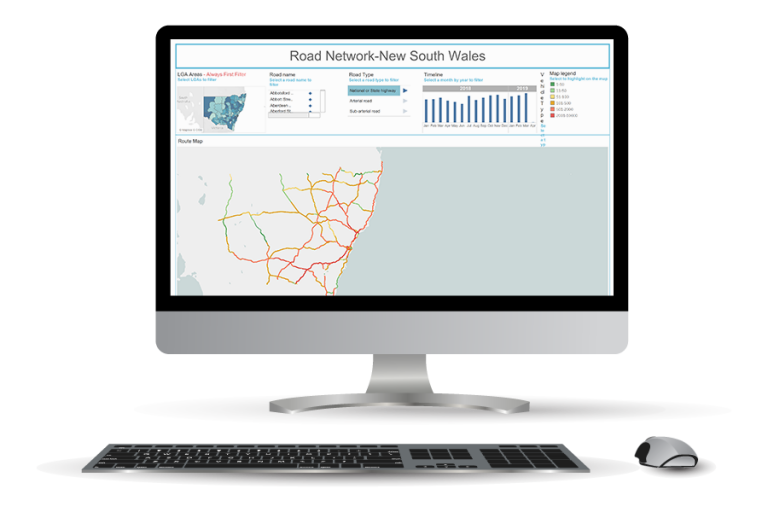 TAP for local government road managers
Road managers can use TAP as a secure portal to access telematics data collected from heavy vehicles installed with in-built telematics.
The relevant state or territory authority grants permission to local government road managers to access TAP through an annual TCA licence.
This allows secure access to map-based visualisation for visibility on heavy vehicle activity on the local road network, through reports and analysis.
These reports and analysis can help inform road safety and transport efficiency, improved asset management and sustainability.
Check out our TAP Analytics site to see what's available through TAP.
If your local council would like access to TAP, or you would like more information on TAP, please contact us.
Get started with the Telematics Analytics Platform Contact Us