TCA releases new specification for telematics devices
19 March 2020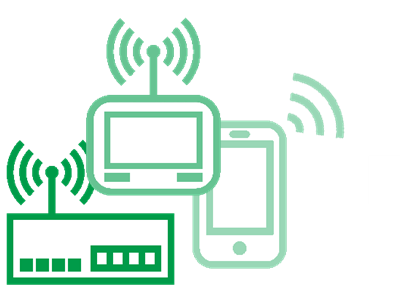 Transport Certification Australia today released a new specification for telematics devices.
The new Telematics Device Functional and Technical Specification responds to the rapid pace of technological developments, the growing use of devices on assets other than vehicles, and the use of lower-level assurance applications through the National Telematics Framework.
The specification replaces the Telematics In-Vehicle Unit (IVU) Functional and Technical Specification, and retains a focus on performance outcomes to encourage innovation and the deployment of new technologies.
The new specification complements the new applications and features available through the National Telematics Framework, covered in the business case approved by the Transport and Infrastructure Council in November 2018.
With road managers and regulators across the country using the Road Infrastructure Management (RIM) application and the Telematics Monitoring Application (TMA), the release of the new specification aims to:
remove unnecessary hardware requirements for lower level assurance applications (such as RIM and TMA)
lower barriers to entry for new hardware (and suppliers of hardware)
reduce costs to transport operators and other users of telematics
increase the use and adoption of telematics across a diverse range of industry sectors.
TCA's operational experience in managing applications through the National Telematics Framework, coupled with feedback from stakeholders, directly informed the analysis of requirements for different levels of assurance.
A key feature of the new Telematics Device Functional and Technical Specification is that it separates core requirements from additional requirements reserved for applications that demand high levels of assurance.
This means different telematics devices can be used to meet different performance levels, based on user needs or the level of assurance wanted.
For example, Level 3 assurance applications rely on telematics devices having a combination of physical and cyber safeguards to deliver high levels of accuracy and integrity from devices.
These safeguards, however, are not necessary where stakeholders place a greater emphasis on flexibility and lower costs.
The specification enables technology providers to reference a nationally-consistent set of performance requirements to guide the development of devices that meet the demands of stakeholders using the Framework.
Transport operators and end-users of telematics applications can also use the specification to benchmark existing technologies fitted to their vehicles, and make informed decisions when buying new telematics devices.
The list of type-approved telematics devices currently available, and which have been independently assessed by TCA and meet the performance requirements of the specification, is published on the TCA website.
For more information on the National Telematics Framework, talk to us by phone on (03) 8601 4600 or by email [email protected].