On-Board Mass (OBM) Systems
In this section
About OBM Systems
OBM systems are able to measure the mass of axle groups and calculate the gross vehicle mass of a vehicle.
OBM systems are often referred to as on-board weigh scales or electronic weighing systems, and are widely used across the surface transport sector commercial, contractual and regulatory purposes.
TCA grants approval for OBM systems against the On-Board Mass System Functional and Technical Specification, that contains performance-based functional and technical requirements for OBM systems.
Approval may be in the form of type-approval or an equivalent approval mechanism acceptable to TCA. Suppliers of OBM systems must meet applicable requirements in the functional and technical specification, irrespective of the approval mechanism.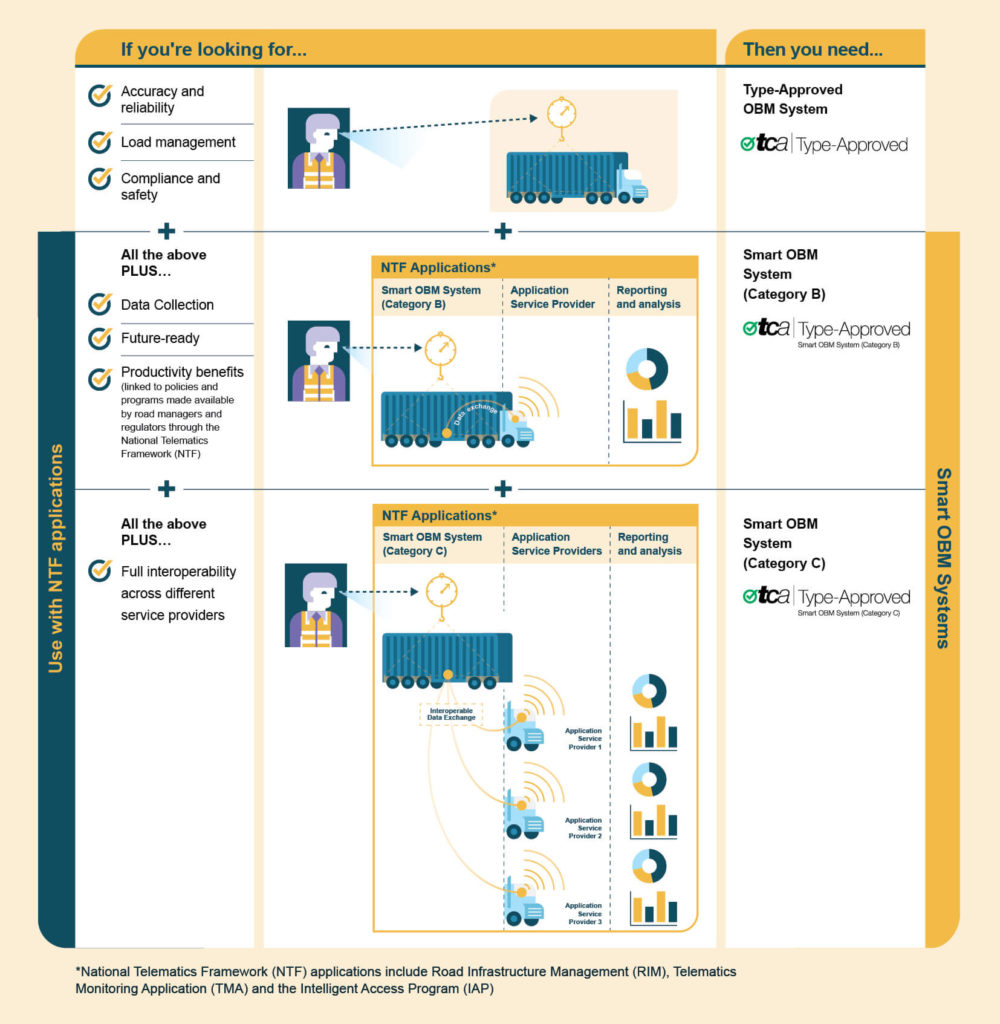 Type-approved OBM Systems
View Type-Approved OBM Systems
See our new OBM Fact Sheet for Transport Operators.
For more information on OBM systems, please contact us.
Smart OBM Systems
Find out more about Smart OBM systems.
Specifications
Last updated on 7 September 2023