Collaborative study to help understand movement of dangerous goods vehicles
5 June 2023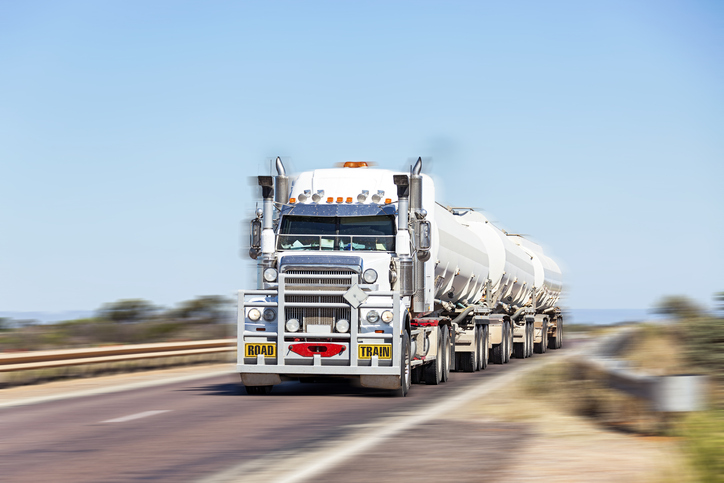 A new industry-led data sharing initiative between Transport Certification Australia (TCA) and the National Bulk Tanker Association (NBTA) aims to provide better understanding of the movement of vehicles transporting dangerous goods and bulk liquids on the road network.
Speaking at the Bulk Tanker Day 2023 in Brisbane, TCA's General Manager of Strategy and Delivery Gavin Hill said the new initiative builds upon the success of an earlier data sharing arrangement between TCA and the NBTA, which involved transport operators in the dangerous goods sector.
"What we found from the previous study was that many dangerous goods transport operators had not necessarily seen a macro view of their vehicles' footprint across the network. So, instead of leaving that as a one-off study, we've decided to launch an evergreen study, where we'll work with the industry to make sure they get true benefits out of it," Hill said.
A key aspect of this new initiative is that the types of dangerous goods being carried by vehicles will be collected. When combined with vehicle movement data, the collection of dangerous goods types will provide valuable insights into the movement of dangerous goods on the road network, Hill explained.
"We recognise that different operators may collect this information in different ways, and we'll work with individual operators to ensure there's streamlined process to share dangerous goods load information with us."
He also highlighted how the construction transport sector has established a data sharing initiative with TCA.
"We currently have 2,000 construction transport vehicles sharing data with us. The reports and analysis derived from the data being shared is helping the construction transport sector better understand the footprint of construction vehicles across the road network, to manage community and environmental concerns."
A key foundation of all industry-led data sharing initiatives managed by TCA is the transparent consent arrangements, which fully disclose the purpose for which data is collected, how it will be used and importantly, how it will not be used. These arrangements, coupled with TCA's independent role, are essential to establishing the trust necessary for transport operators to enter into voluntary data sharing initiatives.
FBT Transwest is one of the companies that have already signed up for participation in the study.
Cameron Dunn, FBT Transwest's Managing Director and Deputy Chairman of the NBTA, said: "The important thing for bulk tanker operators is getting that granularity [of data]. We're looking at inputting data on all dangerous goods classes that we carry, as well as milk and other non-DG liquids. This is required so we can have an informed discussion about network access with the Department of Transport and Planning Victoria."
Find out more about the Dangerous Goods Voluntary Data Study and how to get involved.