First provider certified for Hill Descent Monitoring application
23 October 2019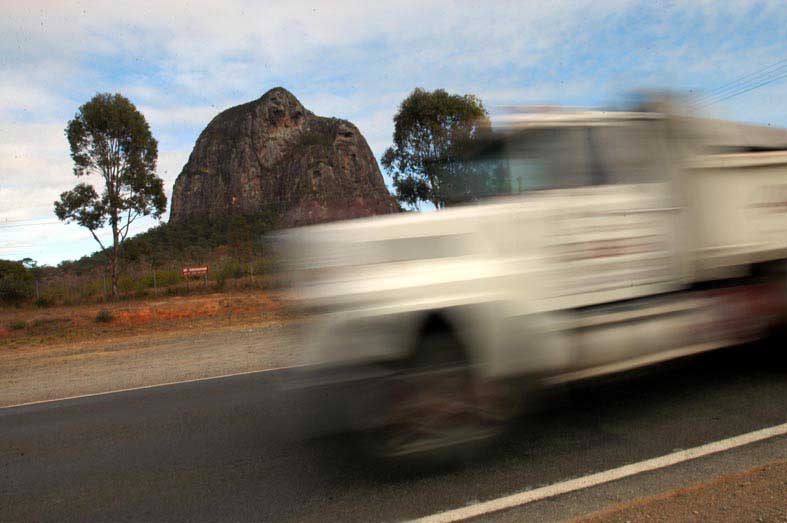 Transport Certification Australia is pleased to announce BlackBox Control as the first new certified service provider of Hill Descent Monitoring (HDM), a new application of the National Telematics Framework.
As a monitoring application, HDM manages the risks associated with heavy vehicles travelling down long or steep hill descents. It monitors heavy vehicle speed on descent on a nominated route, and indicates if a driver has performed safety checks before the descent.
Main Roads WA is using HDM to trial the operation of Category 7 (A) AB-Triple combinations travelling down Roelands Hill on the Coalfields Highway.
The HDM application will allow Main Roads WA to confirm that vehicles participating in the trial have stopped in the bay at the top of Roelands Hill to check brakes, engage low gear, and not exceed a speed of 40km/h when descending Roelands Hill.
Significantly, Main Roads WA will extend the approved network for Category 7 (A) AB-Triple combinations participating in the trial from the section of Coalfields Highway already approved, to the South Western Highway. These extended access arrangements along the Coalfields Highway – between the Rest Area – Road Train Assembly Area and the South Western Highway – will open access for vehicles travelling through to Bunbury without the need to break down.
The use of HDM by Main Roads WA demonstrates how advancements to productivity and safety can be realised, offering benefits to road managers, regulators and the transport sector.
It allows for new, innovative approaches to be adopted to manage the safe operation of heavy vehicles traversing long or steep descents.
As with all other applications of the National Telematics Framework, HDM references common building blocks including the Telematics Data Exchange and associated Business Rules.
"We are delighted at BlackBox to become the first service provider approved for HDM by TCA," said Mark Langford, Managing Director of BlackBox Control.
"It signifies our focus on helping our transport customers to become more productive. We look forward to working with operators to qualify for a Main Roads WA permit under HDM."
BlackBox Control is a Certified Service Provider, and supports numerous applications available through the National Telematics Framework, including:
For more information about BlackBox Control, please visit the website.
Find out more about HDM, including how it works, benefits and scheme information on our website. For further information regarding the AB-triple (36.5m) Roelands Hill Access Trial, visit Main Roads WA online.
For more information on the National Telematics Framework, talk to us by phone on (03) 8601 4600 or contact us.