TCA recognises Simon National Carriers through the National Telematics Framework
27 July 2023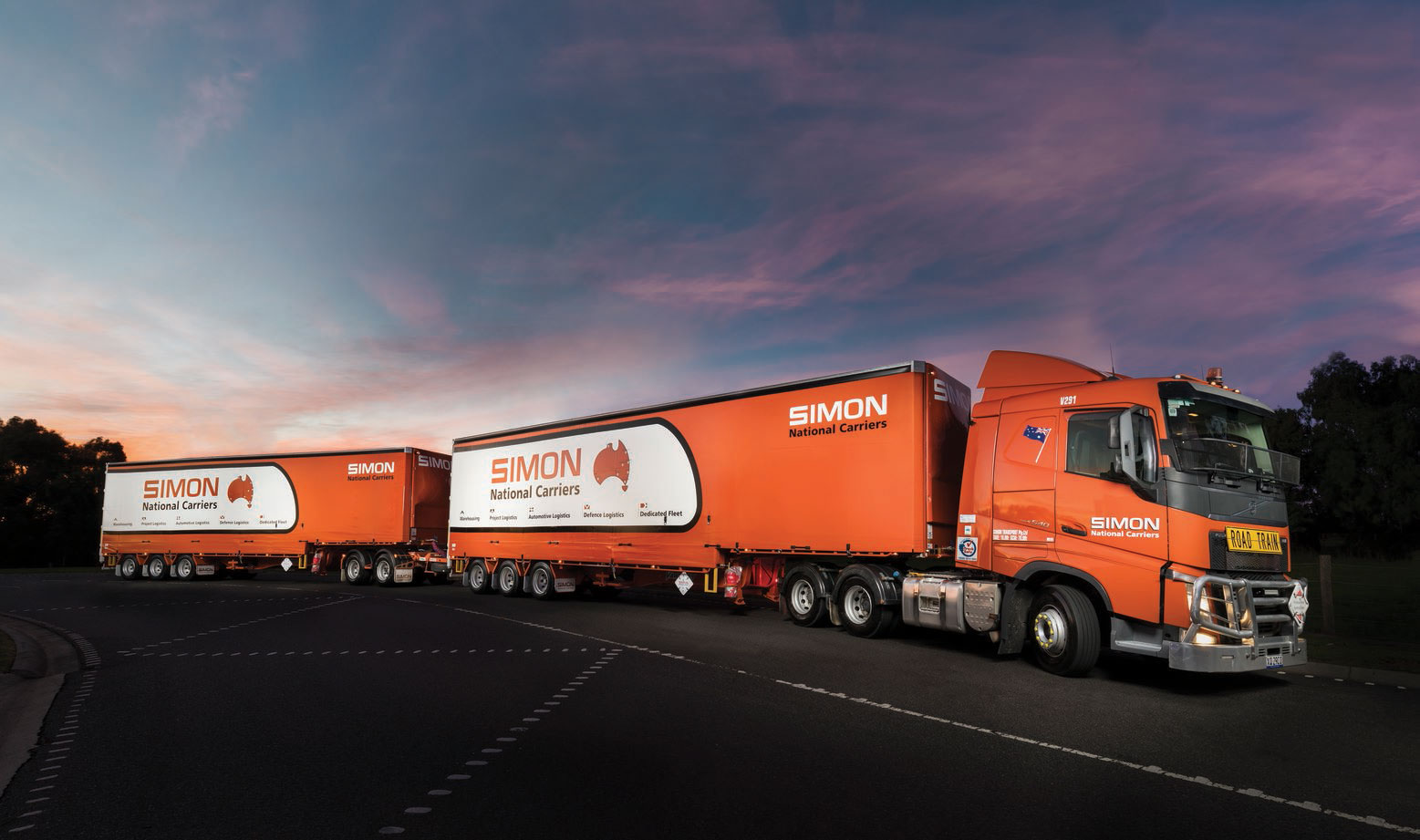 Transport Certification Australia has certified Simon National Carriers to be an Application Service Provider (ASP) through the National Telematics Framework (NTF).
Transport operators like Simon National Carriers, who have invested in their own telematics systems, can obtain TCA certification so they can participate in NTF applications and schemes by using technologies already used in their vehicles.  
Having obtained certification, Simon National Carriers can provide telematics applications up to Level 2 Assurance, including the Telematics Monitoring Application (TMA) and Road Infrastructure Management (RIM) applications of the NTF, for its own vehicles.
Simon National Carriers is a family-owned and operated business that has been serving the Australian freight industry since 1966. One of the largest privately owned national freight companies in Australia, Simon National Carriers runs a fleet of over 140 prime movers and rigid trucks across the country.
"Our fleet comprises Performance-Based Standard (PBS) combinations, including A-doubles, that require enrolment in TMA and Smart On-Board Mass (OBM) systems to conform with road access conditions. We decided it was time to have our existing telematics system recognised by TCA, rather than fit yet another system in our vehicles," said David Simon, Chief Executive Officer at Simon National Carriers.
Gavin Hill, General Manager Strategy and Delivery at TCA congratulated Simon National Carriers on becoming a certified ASP, and for delivering services for its own vehicles through the NTF.
"It highlights how the NTF can accommodate transport operators who have made investments in their technology, which satisfy their specific needs."
Simon National Carriers has also obtained a pairing approval with its preferred Smart OBM system supplier, Tramanco. David said his company has had a relationship with Tramanco for over 40 years.
"Tramanco's Smart OBM system was a simple system to implement for our fleet, at the time that we selected it. It allowed trailers to be mixed and matched without re-configuration, which met our customers' needs with trailer types. We've successfully operated Tramanco's load cell weighbridges in our depots for over 40 years. The move to Smart OBM systems extends this long running relationship."
Roger Sack, Managing Director of Tramanco, congratulated Simon National Carriers on obtaining the TCA certification.
"We have worked with Simon National Carriers since 1975 when they installed one of our dynamic weighbridges to ensure their vehicles ran to legal axle limits," said Roger.
"Today, we continue to share the same ideas and views on business such as reliability and customer service. This strong relationship has evolved over the years to culminate in the pairing of our CHEK-WAY Smart OBM system – type-approved by TCA – with Simon National Carriers' TCA certified telematics system."
According to David, the move to have Simon National Carriers' telematics system certified by TCA allows the company's PBS drivers to meet TMA and Smart OBM requirements on the routes they travel between Brisbane and Melbourne.
In Victoria, certain PBS vehicles are now required to have Smart OBM systems to continue operating at full capacity. Similarly, both Queensland and New South Wales governments have set a deadline of 1 June 2024 for eligible vehicles that have on-board mass as a road access condition to transition to Smart OBM.
See also: