Tramanco offers future-ready intelligent mass capability with new OBM system
26 February 2020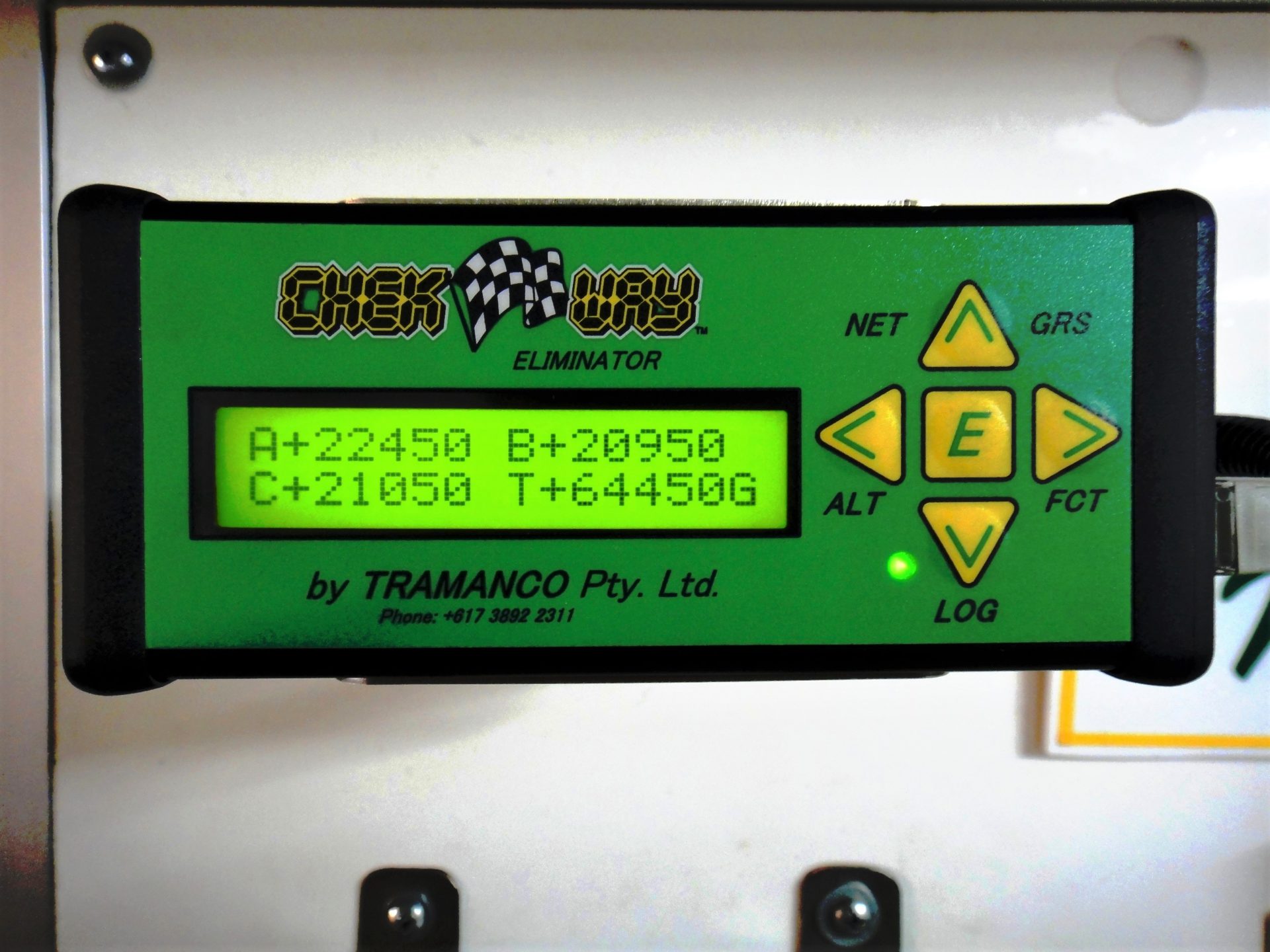 Transport Certification Australia has today announced that Tramanco is the first to be type-approved for a new generation of smart on-board mass (OBM) system.
Smart OBM systems are capable of collecting and sharing axle mass data with other telematics systems and services, and heralds the introduction of Intelligent Mass through the National Telematics Framework.
By leveraging common digital infrastructure, such as the Telematics Data Dictionary and the Telematics Data Exchange, these OBM systems can be used across all applications of the Framework.
Tramanco is a leading supplier to the heavy transport industries in Australia, New Zealand and South East Asia, and is a specialist in the supply and installation of on-board weighing systems for heavy vehicles since 1975.
Details of the new type-approved OBM system are listed below:
Supplier

OBM system model

Category

MSU model

Tramanco

The CHECK-WAY Eliminator

Category B

5200-1314-6

5200-1324-6
"The smart CHEK-WAY Eliminator OBM system is an Australian product with a good return on investment, demonstrating repeatable accuracy and longevity," said Roger Sack, Managing Director of Tramanco Pty Ltd.
"All a transport operator wants to know is whether the system offers the highest levels of accuracy, and the answer is yes.
"The CHEK-WAY Eliminator has now been further developed to support the demands for data for a range of purposes across the transport sector, as well as supporting new applications like the Telematics Monitoring Application," said Mr Sack.
The Department of Transport in Victoria has already announced the use of smart (Category B or C) type-approved OBM systems for High Productivity Freight Vehicles (HPFVs).
Under Victoria's Moving More with Less policy, 30-metre and 36.5-metre A-Doubles can operate up to 85.5 tonnes. Read more about the Victorian High Productivity Freight Vehicle Scheme on our website.
Similarly, the Tasmanian Department of State Growth requires new generation type-approved OBM systems for 30-m A-Double and 30m-B-Double PBS vehicles in Tasmania.
There are three categories of type-approved OBM systems (categories A, B and C) which meet the needs of different stakeholders. Categories B and C are smart OBM systems that allow for the collection and sharing of data with other telematics data. This makes them ready to support future policies and programs.
All categories of type-approval are subject to an assessment of the performance-based requirements contained in the OBM System Functional and Technical Specification.
A list of type-approved OBM systems is available on the TCA website.
For more information on the National Telematics Framework, talk to us by phone on (03) 8601 4600 or by email [email protected].