TCA is committed to consistently meeting or exceeding the needs and expectations of our stakeholders by continuously improving the quality of our business operations and the services provided by:
Identifying the changing needs and expectations of our stakeholders, and maintaining processes and procedures which ensure that these changes are accommodated
Setting measurable objectives that are regularly reviewed and monitored for progress and suitability
Engaging directly with our stakeholders to ascertain satisfaction levels and areas for improvement
Providing an employment environment where continuous improvement is encouraged
Training all staff and contractors to act in accordance with the requirements of this policy and implemented management system.
We regularly review this system through a process that involves all employees, so that it improves over time and continues to meet the evolving needs of stakeholders.
Our Integrated Management System has been certified by the SAI Global certification authority to:
ISO 9001:2015 Quality Management Systems standard: ISO 9001 is the international standard for a quality management system, designed to help companies to consistently provide products and services that meet customer and regulatory requirements, and to demonstrate continuous improvement.
ISO/IEC 27001:2013 – Information Security Management System standard: Meeting a standard in the ISO 27001 family of standards is one way for an organisation to prove that it is managing the security of its assets, including financial information, intellectual property, employee details or information entrusted by third parties.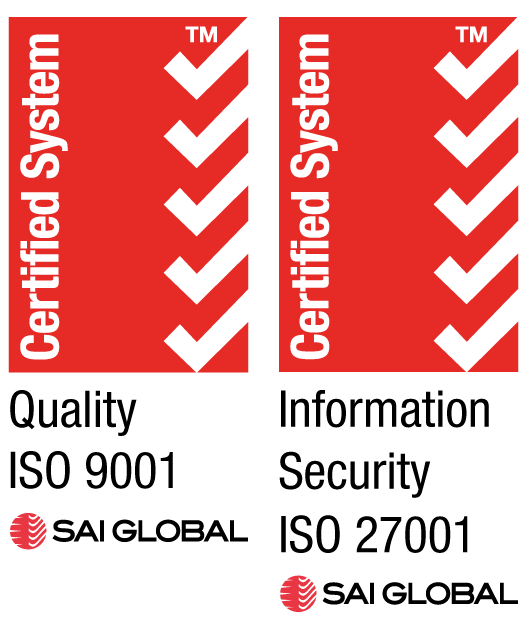 Last updated on 19 August 2020