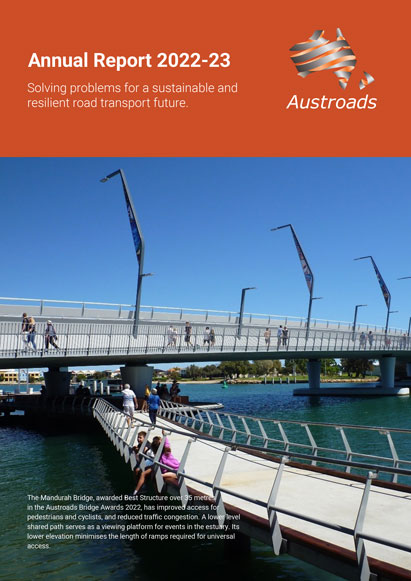 Austroads' annual report 2022-23 provides a final report on the delivery of the Austroads Strategic Plan 2020-24 and the financial performance of Austroads and Transport Certification Australia (TCA).
At a glance, in 2022-23:
TCA enabled 13,000 vehicles to be enrolled in the schemes of National Telematics Framework, marking 35% growth since the 2021-22 financial year.
At the end of June 2023, TCA had 37 agreements with telematics service providers and suppliers, and 57 telematics devices and on-board mass (OBM) systems held TCA type approval.
TCA's Telematics Analytics Platform was progressively enhanced during 2022-23, and the number of active users across national, state and local authorities more than doubled.
TCA works closely with key stakeholders to enable sharing, analysis and reporting of telematics data, while ensuring that this occurs with appropriate security and privacy protections in place.
High-quality assured telematics data is being used to monitor compliance with regulatory access conditions, and to inform road operation and policy decisions.
With the recent introduction of mass data from approved OBM systems, and the ability to fuse movement
and mass data with other data, such as permitted routes and bridge data, TCA is enabling insights into road transport that have not previously been possible.
Learn more about the Austroads 2023-27 Strategic Plan.
Download Publication