DTP Victoria sets Smart OBM deadline for High Productivity Freight Vehicles
10 February 2023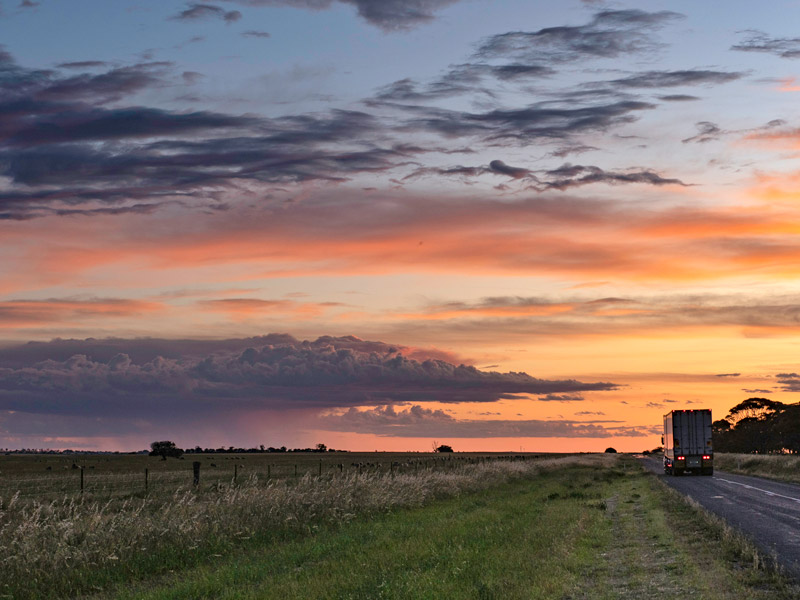 The Department of Transport and Planning Victoria has announced 30 June 2023 as the final deadline to have Smart On-board Mass (OBM) fitted to certain High Productivity Freight Vehicles (HPFVs). 
The deadline applies to the following classes of vehicles:
Multi-combination vehicles (longer than 26m) with Gross Combination Mass (GCM) exceeding 68.5 tonnes  
Quad-axle semi-trailers with a GCM in excess of 46.0 tonnes.
Beyond this date, the mass limits of these vehicles will be restricted if not fitted with Smart OBM, as detailed below:
Vehicle combination
Restricted Mass Limit
(for combinations without Smart OBM
from 30 June 2023)
Mass Limit with Smart OBM
Vehicles longer than 26m
68.5 tonnes
85.5 tonnes
Quad-axle semi-trailers
46.0 tonnes
50.0 tonnes
The introduction of Smart OBM broadens access to the network, delivers easier first-and-last-kilometre approval, reduces the need for permits, and provides greater protection for Victoria's roads and bridges.
The rollout of Smart OBM is also critical to Victoria's plans to expand access for configurations like B-triples and A-B triples.
The deadline follows more than two years of extensions and industry consultation to enable operators of eligible vehicles time to adjust to the new requirements.
Operators of subject vehicles must perform the following tasks by 30 June 2023:
Select a Smart OBM system which is paired with your chosen certified Application Service Provider (ASP).
Have Smart OBM fitted to your prime movers and trailers.
Enrol in either the Intelligent Access Program (IAP) or Telematics Monitoring Application (TMA). [Note: The Queensland Department of Transport and Main Roads will be transitioning certain classes of vehicles from IAP to TMA by 31 May 2024.]
Sign the data-sharing consent agreement supplied by an approved (ASP).
Receive a certificate of enrolment from your ASP.
Further information about the HPFVs in Victoria is available here.
TCA hosted a webinar on 17 March 2023 about the Victorian Government's changes to Smart OBM requirements. A recording of the webinar is available here.