Second provider now certified for Hill Descent Monitoring application
31 October 2019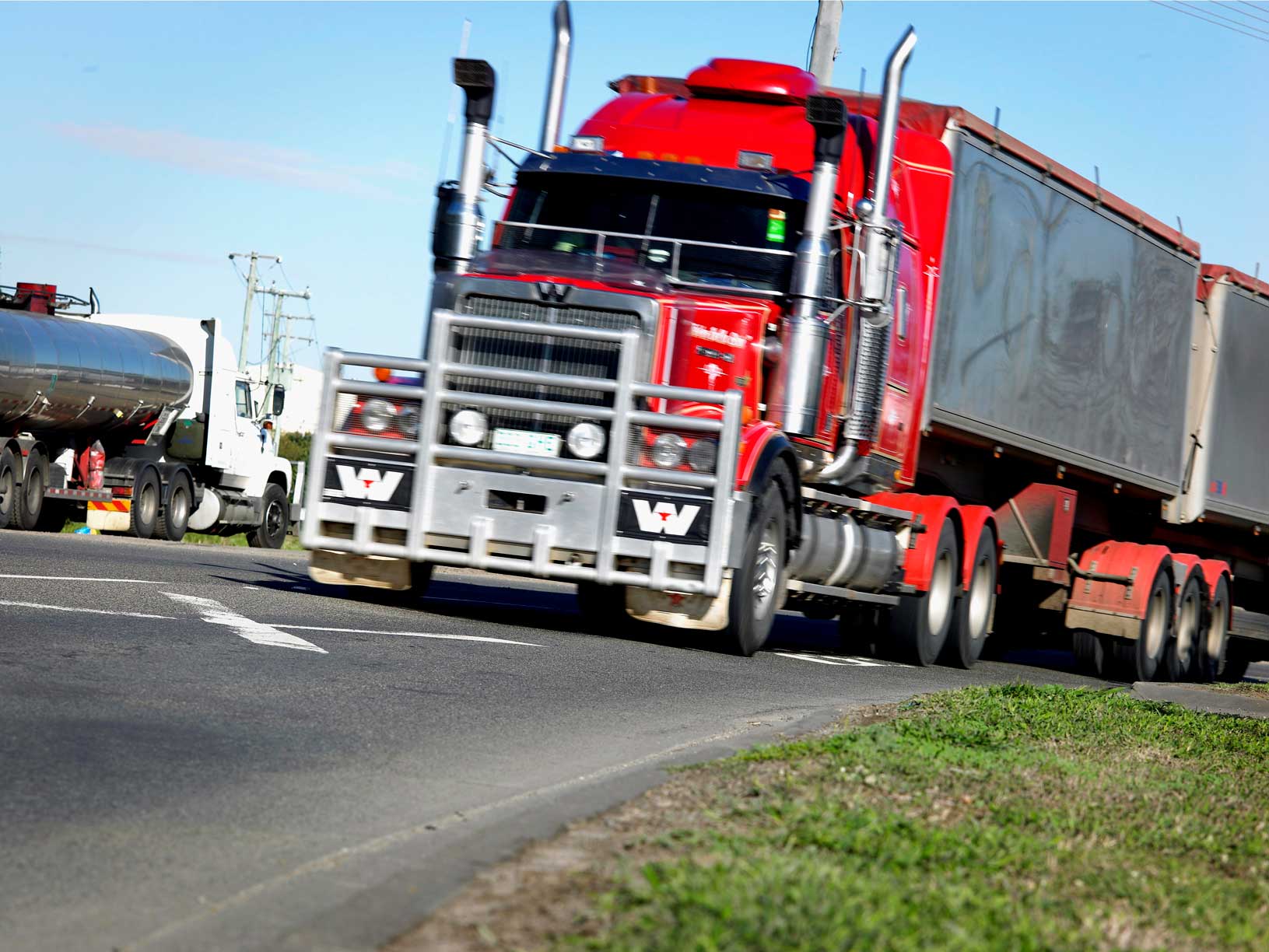 Transport Certification Australia is pleased to announce Transport Compliance Services (TCS) as a second certified service provider of Hill Descent Monitoring (HDM) – a new application of the National Telematics Framework. TCS is a subsidiary of MTData, one of Australia's leading telematics providers.
The HDM application manages the risks associated with heavy vehicles travelling down long or steep hill descents. It monitors heavy vehicle speed on descent on a nominated route, and indicates if a driver has performed safety checks before the descent.
Main Roads Western Australia is the first jurisdiction to make use of the HDM application, and results of their initial trial of HDM will inform future network access decisions.
HDM may be applied by road managers or regulators as a condition of road network use for specific kinds of vehicles at high risk locations – they will advise transport operators if HDM is a condition of access.
The application can also be used by transport operators who want to better manage the safe use of their vehicles, and obtain access benefits, for example when transporting primary produce from regional areas across hilly slopes such as Roelands Hill on the Coalfields Highway in WA.
As with all other applications of the National Telematics Framework, HDM references common building blocks including the Telematics Data Exchange and associated Business Rules.
Dennis Turner, the Head of Operations at MTData/TCS, said, "We are delighted to become certified by TCA to offer the new HDM application."
"We strive to provide excellent service and a seamless integration of telematics for operators. HDM is part of our commitment to safety and productivity. We look forward to working with Qube Logistics, and other operators who are seeking to use HDM for trials in Western Australia."
In addition to HDM, TCS supports numerous applications available through the National Telematics Framework, including:
For more information about TCS, please visit the TCS website or call 1300 683 282 and select option 6.
Find out about HDM, including how it works, benefits and scheme information on our website.
For more information on the National Telematics Framework, talk to us by phone on (03) 8601 4600 or contact us.
See also: